Full Stack Web Developer and IT Systems Manager with 21+ years experience in the field. I sometimes write about tech stuff, or car stuff. Follow along the car stuff to hear more about my 1972 Porsche 914.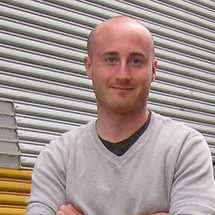 Recent Posts
A First Dive Into Project 72 Porsche
Tuesday, June 23, 2020
Now that I'm working from home I actually have time for this hobby.
How I Accidentally Bought A Porsche
Saturday, November 16, 2019
Ok, maybe I didn't accidentally buy a Porsche, but I certainly didn't plan on it. This is the short story of how timing, enthusiasm, and a gracious family member allowed me to embark on a lifelong restoration project.
Thursday, December 7, 2017
Google Chrome 63, how I loathe thee. For now.
Tuesday, December 5, 2017
Today I upgraded php from 7.0 to 7.2 on a Linode server using Laravel Forge. Super easy: click a button in Forge, and it will upgrade it. But then sometimes there are issues...