A New Project
How I Accidentally Bought A Porsche
by JP Davy - November 16th, 2019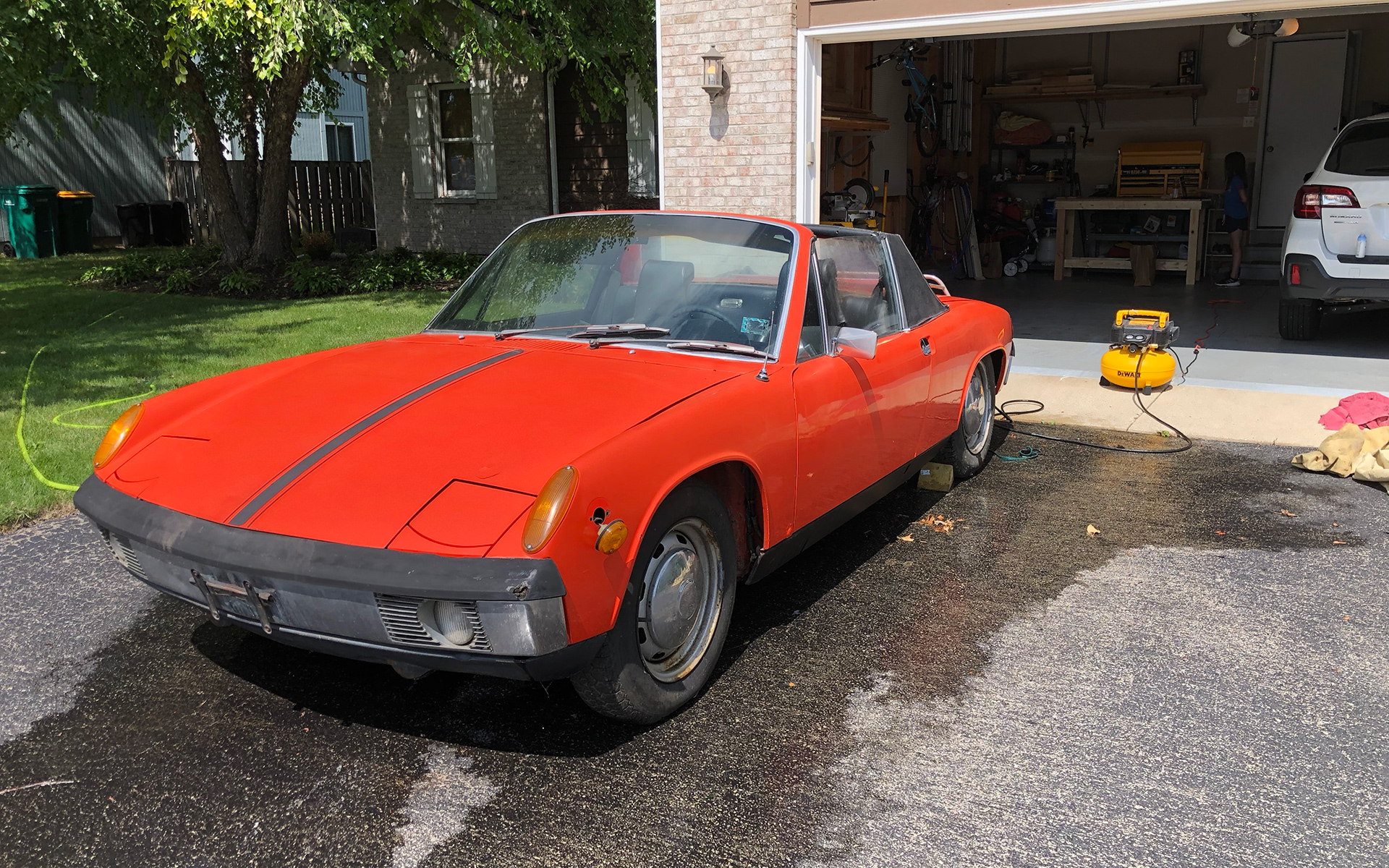 Ok, maybe I didn't accidentally buy a Porsche, but I certainly didn't plan on it. This is the short story of how timing, enthusiasm, and a gracious family member allowed me to embark on a lifelong restoration project.
Over the summer my family was in Denver for a cousin's wedding. We went to visit my wife's Uncle and Aunt who were hosting the wedding, and in their driveway was a covered car. I jokingly asked Uncle Chuck "what's under the car cover, a Ferrari?" He laughed and said, "a 1972 Porsche 914. Do you want it?" I jumped back a little, as I was not expecting that answer.
As we were inside eating breakfast, I talked with Uncle Chuck about it a little bit, and over the course of the weekend, our discussions turned a little more serious. Our final night in Denver I told him "if you're really serious about selling it, let me know. I've always been curious about the 914, and I've always loved old German cars."
Fast forward a few months, and a few phone calls later, and on a Sunday night at 10:00 PM I have a 1972 Porsche 914 being unloaded from a car transport into my garage! Shoutout to Victor at Midnight Movers -- if you need a car transported, he is the guy!
The next day I hurriedly got out to the driveway and started washing the car down, getting all the tree dirt, and years of dry Denver dirt from it. My 10-year-old daughter came out to see what I was doing, and, much to my surprise, took a great interest in the car. She even grabbed my laptop and started researching about the car, looking up photos of what a fully restored one looks like, and reading the Wikipedia page about the car.
We then took a polisher to the car to get some shine to the paint. She really liked that part as she could see the fruits of her labor, rather than washing a dirty car only to have it still look dirty with oxidized paint.
Overall the car is in really good shape. It helps that it was in the dry climate of Denver. I was told by Uncle Chuck that the car was last running in 2016, so it probably won't take a whole lot to get it running again. But before I do that, my research shows I need to replace the fuel tank and change the oil and filter. So, here is my list that I can hopefully work on (with my daughter as she won't let me touch the car without her helping me):
Replace fuel tank

Replace fuel filters

Replace oil filter

Change oil

Replace battery

Carburetor maintenance?
Hopefully I can get some time this winter to do these things. The last couple months have been really busy with school, work, and my wife starting a new job. I will post updates as well as I get time. Stay tuned!